Purpose
NCCID Disease Debriefs are designed to offer timely and up-to-date knowledge on emerging and re-emerging infectious diseases for Canadian public health audiences. Disease Debriefs connect readers to clinical and public health guidance, evidence, and other sources of information.
Disease Debriefs are typically organized to answer four main public health-related questions: What are important characteristics of the disease? What is happening with current outbreaks of the disease? What is the current risk for Canadians? What measures should be taken for a suspected disease case or contact?
Our aim is to provide public health personnel with crucial information in a concise format to aid in prompt identification, treatment and management.
Methods
NCCID Disease Debriefs are not comprehensive or systematic reviews of peer-reviewed literature, but instead provide a concise reference with links to more detailed information. NCCID ensures that all information and content is accurate and from reputable sources. Information is gathered from the Public Health Agency of Canada (PHAC), the USA Centers for Disease Control and Prevention (CDC), and the World Health Organization (WHO). In addition, information from provincial public health offices and laboratories is provided, particularly case numbers during an outbreak. Links to media reports and informational videos may be included to describe new outbreaks. In instances when only limited information is available from these sources, peer-reviewed literature, reference manuals and books, and other websites may be used.
Occasionally, web-based information is noted as archived, however NCCID has verified the credibility of the archived content and has included a note to alert readers.
NCCID acknowledges that information provided by different organizations and websites may sometimes be contradictory. Readers are encouraged to follow the links and find relevant provincial or territorial guidance as well.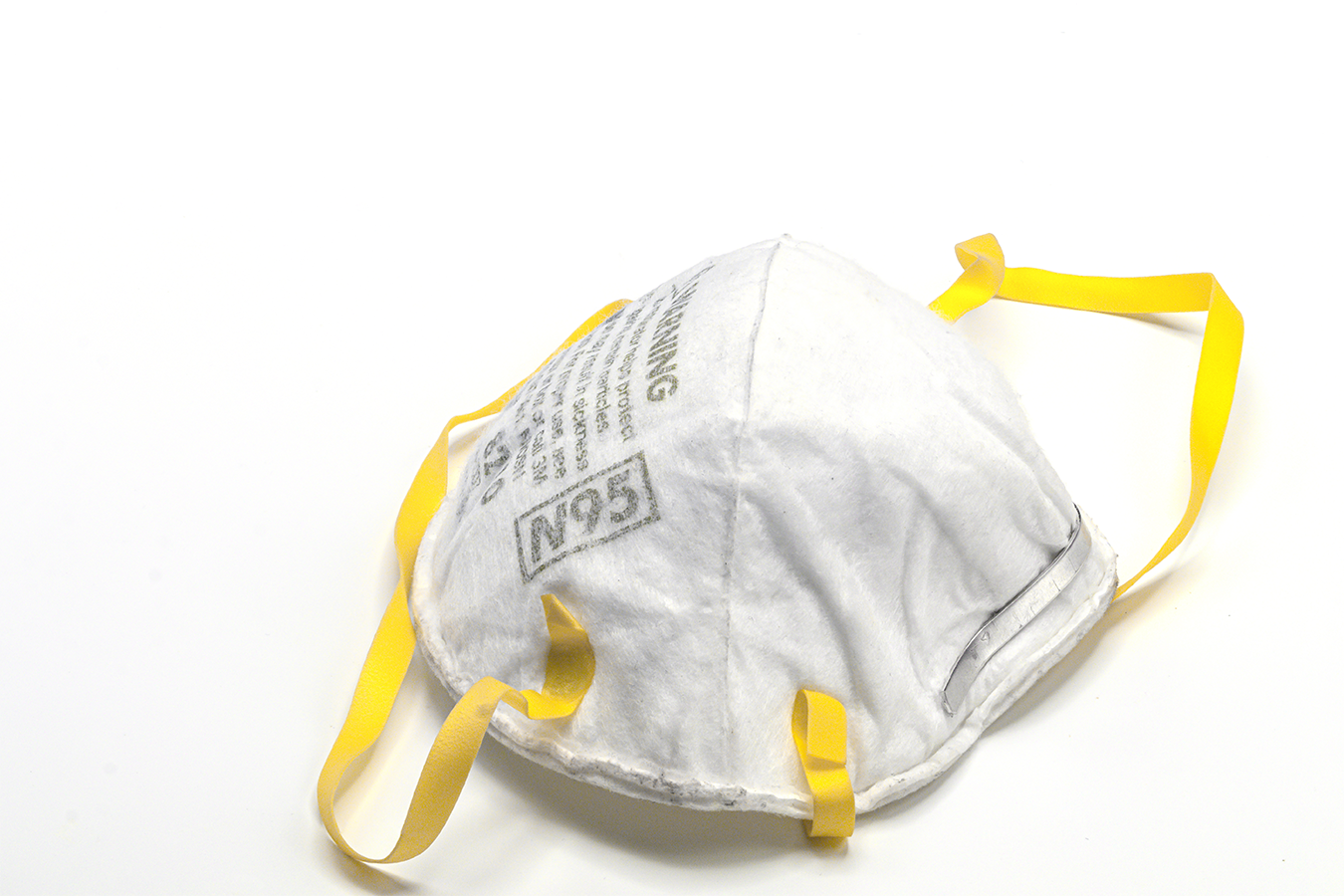 COVID-19 (2019-nCoV)
The 2019 Novel Coronavirus is a global epidemic causing a public health emergency of international concern.
This new strain of the virus has never been previously identified in humans.
Brucellosis
Brucellosis occurs commonly in areas without effective public health and domestic animal health programs. The areas with the highest risk include the Mediterranean area, Eastern Europe, Africa, the Middle East, Asia, Mexico, and South and Central America. The biggest risk comes from consuming unpasteurized milk and milk products, which tends to be more common outside of the U.S.A but is also becoming more common all over North America as well.
Candida auris
The first case of Candida auris was reported in 2009 in Japan in the ear of an infected patient. Since then, it has been reported in at least 30 countries on six continents.
In Canada, the first known case of multidrug-resistant Candida auris was reported in July 2017 in an individual who had a two-year history of recurrent ear complaints after a trip to India that included hospitalization for a brain abscess following oral surgery.
Ebola (2019)
Ebola Virus Disease (EVD) is caused by a virus within the genus Ebolavirus. Four strains of the virus (Ebola, Sudan, Taï Forest, and Bundibugyo) have been known to cause EVD in humans. The disease is rare and deadly, most commonly affecting people and nonhuman primates (monkeys, gorillas, and chimpanzees).
EV-D68
Enterovirus D68 (EV- D68) shares biologic and epidemiologic features with human rhinoviruses (HRV). They are a species within the Enterovirus genus of the Picornaviridae family. Approximately 100 serotypes of nonpolio enteroviruses have been recognized; EV-D68 (identified in 1962) has been one of the less commonly identified and reported.
Francisella tularensis (Tularemia Disease)
Type B Tularemia is found throughout North America and continental Europe, Russia, China and Japan. This disease is present during all months of the year. However, there is a higher prevalence in early winter (during rabbit hunting season) and the summer (when ticks and deerflies are abundant). Yearly, the number of cases show variation which may be due to temperature and precipitation.
Group A streptococcus
A major concern for M. genitalium as an emerging pathogen is antimicrobial resistance. The Canadian multi-site study found that a significant portion of samples tested had resistance mutation to macrolides, as well as a portion also had resistance mutations to fluoroquinolones.
Hantavirus
Hantaviruses are found worldwide whereby the distribution of the different types is dependent upon the location of the rodent host. About 200 cases of HPS occur each year in North and South America. Infections are common in rural areas, however, can also be found in urban areas. Most cases of Hantavirus infections present in individuals with occupations as trappers, hunters, forestry workers, farmers, and military personnel.
Legionella
Legionellosis is caused by Legionella species, small, gram-negative, aerobic bacilli that are found in natural and man-made environments such as cooling towers, potable water systems, lakes, rivers, and streams. Legionella spp. can also be found in soil. Since 1977, 60 different Legionella species have been described to date, with 26 of them having been linked to disease in humans.
Lyme Disease
Lyme disease is a bacterial infection caused by Borrelia burgdorferi. It spread through the bite of infected ticks. Ticks attach to any part of the human body but are often found in hard-to-see areas. In most cases, the tick must be attached for at least 24 hours before Lyme disease can be transmitted.
Mobilized Colistin Resistance (MCR-1)
In November 2015, a report from China first described plasmid-mediated colistin-resistance caused by the mcr-1 gene. Following that report, retrospective investigations of historical isolates have identified the rare occurrence of mcr-1 in Enterobacteriaceae from the 1980s. Bacteria with this resistance mechanism have now been identified from humans, food, environmental samples, and food animals in at least 20 countries around the world.
Measles
Measles is still prevalent throughout the world especially in many developing nations, including different parts of Africa and Asia. According to WHO, measles is a leading cause of vaccine-preventable deaths in children worldwide. The majority (more than 95%) of measles deaths occur in countries with low per capita incomes and weak health infrastructures.
MERS-CoV
Middle East respiratory syndrome (MERS) is a viral respiratory illness that is new to humans, caused by a novel coronavirus (MERS-CoV).
Coronaviruses are a large family of viruses, common throughout the world. They can infect humans and animals. In humans, coronaviruses usually cause mild to moderate upper-respiratory illness, but some can cause severe illness such as the one that caused SARS in 2003.
Mumps
The mumps infection is caused by the mumps virus, an enveloped, negative-sense, single-stranded RNA virus which belongs to the Rubulavirus genus in the Paramyxoviridae family. Typically, fever, headache, malaise and muscle aches are followed by characteristic painful swelling (inflammation) of the parotid (salivary) gland on one (more common) or both sides of the face.
Mycoplasma genitalium
A major concern for M. genitalium as an emerging pathogen is antimicrobial resistance. The Canadian multi-site study found that a significant portion of samples tested had resistance mutation to macrolides, as well as a portion also had resistance mutations to fluoroquinolones.
Norovirus
Noroviruses are a cause of the majority of acute gastroenteritis in humans. They are the leading cause of acute gastroenteritis in all age groups and the leading cause of severe acute gastroenteritis among children less than 5 years of age. In addition, they are the leading cause of food-borne illness and the leading cause of illness and outbreaks from contaminated food.
Pertussis
Pertussis, whooping cough, is a contagious infection of the lungs and airways is caused by the bacterium Bordetella pertussis, a small, fastidious, Gram-negative, coccobacilli.  Bordetella pertussis attaches to the cilia that line the upper respiratory tract and releases toxins that damage it and cause the airways to swell. Pertussis is primarily a toxin-mediated disease. Chronic carriers of B. pertussis are uncommon.
Powassan Virus
Powassan disease cases are rare, but infections are endemic in the upper Midwest of the United States, Canada, and far-eastern Russia. It is the only tick-borne virus to be endemic in North America. The cases occur primarily in the late spring, early summer, and mid-fall when ticks are most active due to the warmer weather.
Respiratory Syncytial Virus (RSV)
Respiratory Syncytial Virus (RSV) is a very common virus that causes infections of the respiratory tract. It is an enveloped, negative-sense, single-stranded RNA virus that belongs to the Orthopneumovirus genus in the Paramyxoviridae family. Two subtypes of RSV have been identified: RSV/A and RSV/B. Subtype A is more prevalent than subtype B.
Syphilis
Syphilis is a sexually transmitted bacterial disease caused by bacterium Treponema pallidum subspecies pallidum.  The strain T. pallidum subsp. pallidum causes venereal syphilis; T. pallidum subsp. endemicum causes endemic syphilis (bejel); T. pallidum subsp. pertenue causes yaws and T. carateum causes pinta.