---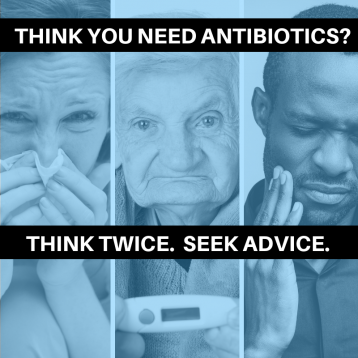 Antibiotic

Awareness

.ca
Canadian Antibiotic Awareness Week, November 12-18, is a time to raise awareness about the need for correct and cautious use of antibiotics to help control the increase in resistant bacteria and hard-to-treat infections. Held each November, the event coincides with World Antibiotic Awareness Week, led by global champions for the responsible use of antibiotics. In Canada, the campaign is led by NCCID, joined by leaders in public health, antimicrobial stewardship, quality healthcare, and patient safety. A growing number of partners come together under the banner of Think Twice, Seek Advice, asking Canadians to check their assumptions and speak to their healthcare providers about when antibiotics are needed and when they are not. On this campaign page, the public and health providers will find many resources developed by partnering experts to help promote the sensible use of antibiotics.
---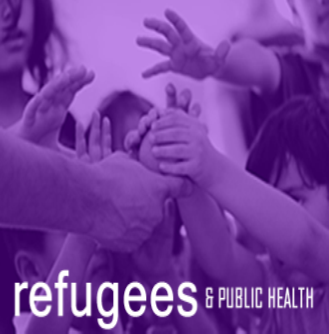 WEBINAR

//

Mapping the health trajectory of refugee women in Canada : 29 January 2019

NCCID, in partnership with NCCHPP and NCCDH, will offer an overview to public health physicians and policy makers in Canada on issues specific to refugee women. This webinar, scheduled on January 29, 2019, 12:00 - 1:00 pm CST, will encompass the concept of intersectionality and will elaborate the ways policy influences men and women differently and tends to disadvantage women specifically. Challenges faced by refugee women in access to care, mental health, trauma (psychiatric needs), and health experiences in the process of pregnancy will also be explored.

Participants will have a chance to discuss problems and practical issues in an interactive Q & A session following the presentation, and registrants are invited to submit questions of interest prior to the webinar to S.M. Zeeshan Qadar. // REGISTER HERE.
---
PODCAST

 
|
Infectious Questions
A public health podcast produced by NCCID, Infectious Questions connects those with infectious disease questions to those with answers. Subscribe on iTunes and Stitcher.
---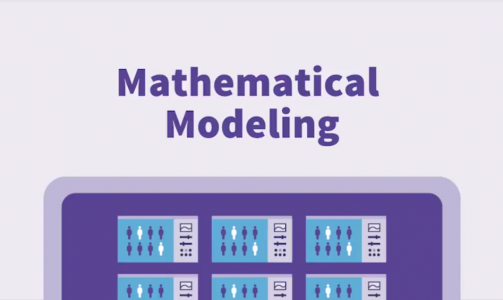 Mathematical Modelling in Public Health
A mathematical model is a virtual experiment set up to test a hypothesis. It creates a controlled environment where complex relationships between biological, environmental, demographic and behavioral factors can be represented. For public health, mathematical models can be used to test different "what if" scenarios and the results can help inform policy, programs and practice.
NCCID has released two new resources about modelling and public health. A video (produced in partnership with NCCMT) introduces public health to modelling. As a companion piece, NCCID developed a case study of a collaboration between public health in Winnipeg and modellers in Toronto to assess the benefits of new interventions aimed at a reduction in syphilis infections.
---
Reaching underserved populations: leveraging new testing technologies
New diagnostic technologies for STBBIs have the potential to improve timely diagnosis and treatment and expand testing in underserved populations by offering a solution to rethink service delivery models with more flexible, contextually adapted, and culturally relevant programs. Explore NCCID resources to learn more about the new technologies for STBBI testing in Canada and elsewhere, and the program options in which they have been integrated to improve testing in underserved populations.
---

Reaching the UNAIDS / WHO HIV 90-90-90 targets by 2020: What's next to improve the estimate measurement in Canada?
In April 2017, NCCID held a meeting to discuss the National HIV Cascade measures. Read the summary of the meeting and learn more about provincial and territorial strategies to measure progress toward the HIV 90-90-90 targets, key challenges, lessons learned and next steps to improve measurement process.