---
Reaching underserved populations: leveraging new testing technologies
New diagnostic technologies for STBBIs have the potential to improve timely diagnosis and treatment and expand testing in underserved populations by offering a solution to rethink service delivery models with more flexible, contextually adapted, and culturally relevant programs. Explore NCCID resources to learn more about the new technologies for STBBI testing in Canada and elsewhere, and the program options in which they have been integrated to improve testing in underserved populations.
Lyme Disease : NCCID Debrief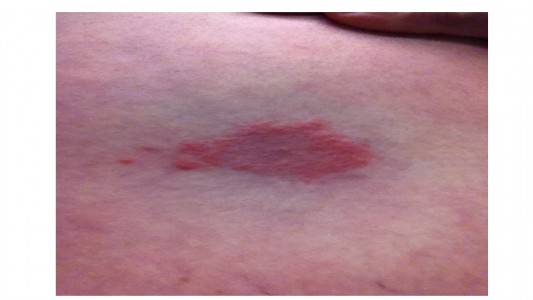 In the year 2017, more than 1,400 cases of Lyme disease were reported all across Canada, with 987 cases in the province of Ontario, of which 78 were from Toronto. The Toronto Star-Lyme disease cases hit record high across Canada as tick population expand.
This NCCID Debrief about Lyme Disease provides updated information about important characteristics of Lyme disease; the current outbreaks of Lyme disease; main risks for Canadians and  measures to be taken for a suspected Lyme case or contact.
Information is gathered from key sources including the Public Health Agency of Canada (PHAC) and across the country.
---
A Provincial Antimicrobial Stewardship Program: Successes and Challenges in Alberta
Worldwide, antimicrobial resistance has emerged as a serious public health threat. In this case study, we describe the processes and structures put in place by Alberta Health Services (AHS) to support and maintain coordinated antimicrobial stewardship programs in the province.
Mathematical Modelling in Public Health
---
A mathematical model is a virtual experiment set up to test a hypothesis. It creates a controlled environment where complex relationships between biological, environmental, demographic and behavioural factors can be represented.
For public health, mathematical models can be used to test different "what if" scenarios and the results can help inform policy, programs and practice.
NCCID has released two new resources about modelling and public health. A new video, a partnership with NCCMT, introduces public health to modelling. As a companion piece, NCCID developed a case study of a Promising Practice of a collaboration between public health in Winnipeg and modelers in Toronto, to assess the benefits of new interventions to reduce syphilis infections in Winnipeg.
Acknowledgements: We wish to thank Dr. Sharmistha Mishra and students Estefanía Ruiz Vargas and Howsikan Kugathasan for their assistance in developing the video script. Produced by Latitude Agency.