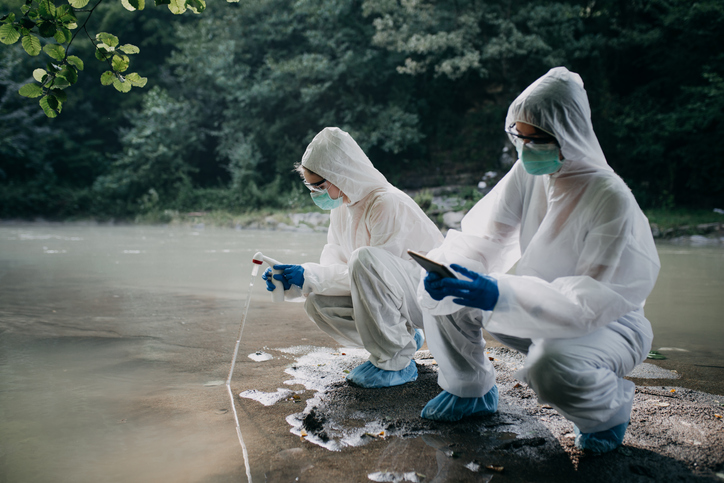 An emerging infectious disease (EID) is an infectious disease that has appeared in a population for the first time, or that may have existed previously but is rapidly increasing in incidence or geographic range (WHO).
Outbreaks are the occurrence of disease cases in excess of what would normally be expected for a community, geographical area or season (WHO). Examples of recent outbreaks affecting public health in Canada include Group A Streptococcus, Pertussis, Zika, Mumps and Measles.
The aim of this project stream at NCCID is to provide the most recent information available on emerging infectious diseases to public health practitioners, policy makers and public health inspectors, via webinars, podcasts, publications and other online resources. Through these products, we also aim to enhance and strengthen effective knowledge translation between health practitioners and the public amidst conflicting information from various sources.

Resources
Canadian Databases for Disease Vectors
Mathematical modelling is a method of research that allows for simulations of the real world in a virtual space. For Public Health, the results of modelling can be used to determine possible interventions and optimize desired outcomes for populations.
At the 2016 5th biennial workshop of the Pan-InfORM research group, public health practitioners and analysts and mathematical modelling researchers were brought together to learn from each other how the two disciplines – modelling and public health – can collaborate to improve disease prevention and control. In the course of discussions about new frontiers for modelling and infectious diseases public health, modelers and epidemiologists expressed interest in knowing where to find data on vectors (e.g., mosquitos and ticks) that can be used to predict emerging diseases.
To address this gap, NCCID and NCCEH have compiled a list of provincial entomology datasets on vectors, including what information the databases contain and who to contact to access the data.
---
Public Health Quick Links: Group A Streptococcus
Outbreaks of Group A Streptococcus have intensified in the past few weeks in Canada. NCCID has developed this Quick Links resource for Canadian public health professionals to provide links to key resources and information. The pages below will be updated regularly, as needed, to remain relevant as new information emerges. Please feel free to forward this resource to others and post as needed.
Public Health Agency of Canada (PHAC):
Center for Disease Control and Prevention (CDC):
News and Literature:
Ontario Specific News and Literature:
To share your questions or comments about our Group A Strep work, or to discuss the possibility of partnering with us, please contact us at nccid@umanitoba.ca
---
Climate Change and Vector-borne Disease (VBD)
Vector-borne diseases (VBDs), caused by agents such as West Nile, Chikungunya virus, etc., pose a risk to the health of Canadians. Climate change has been predicted to have a significant impact on the distribution of vector-borne diseases and thus introduce new challenges to public health in Canada. Additionally, factors such as international travel and northward spread from other endemic southern areas of the continent contribute to the establishment of new outbreaks. These diseases can successfully be prevented through informed protective measures. NCCID seeks to respond to the growing need of public health practitioners with new information on climate change trends and emergence of VBDs that threaten the health of Canadians.
RELATED
---
Public Health Quick Links: Zika Virus
Global attention to Zika virus continues with new information and developments nearly every week. NCCID has assembled these links to key leaders and sources in infectious diseases prevention, control and knowledge for public health in Canada.
Podcast
Our first run of the Infectious Questions podcast focuses on an emerging infection very prominent in the media: Zika virus.
• IQ1: Zika Virus and pregnant travellers
• IQ2: Sexual transmission of Zika Virus
• IQ3: Birth defects and the Zika Virus
• IQ4: Should pregnant travellers to Zika-endemic areas undergo amniocentesis?
• IQ5: Should mothers infected with Zika during pregnancy breastfeed?
---
Disease Debriefs
Disease Debriefs answer questions about important and emerging infectious diseases for public health decision makers, physicians, inspectors and nurses in community.
ARCHIVE: