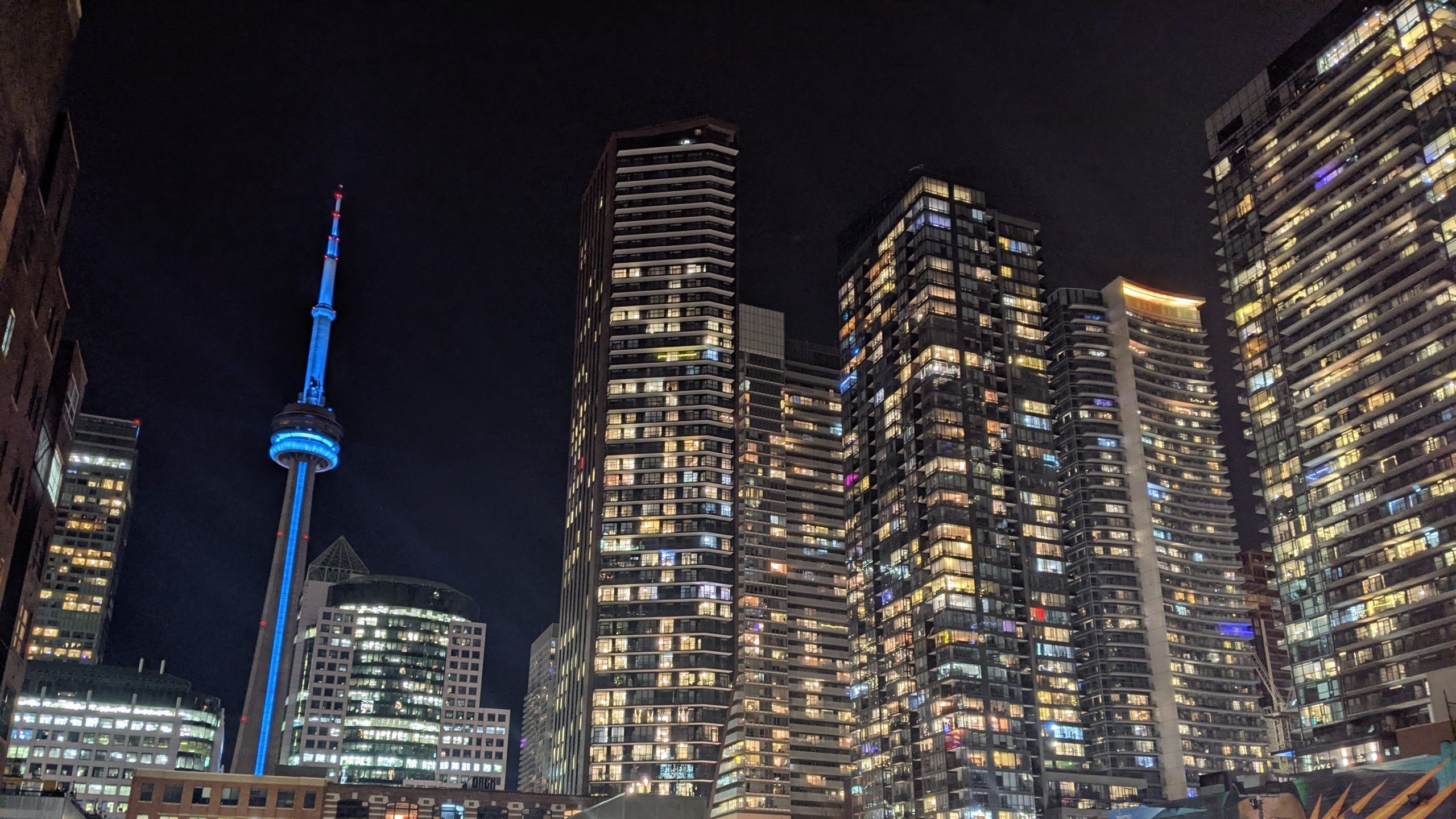 MANITOBA – Canadian buildings and landmarks are sparking up in light blue on Thursday, November 24th, to mark the close of World Antimicrobial Awareness Week. The World Health Organization (WHO) has declared antimicrobial resistance (AMR) as one of the top 10 global health threats. 

By Going Blue, organizations join the international colour campaign supported in Canada by the Public Health Agency of Canada, the National Collaborating Centre for Infectious Diseases (NCCID), and its partners across the country to help spread awareness about this public health threat.

"Antimicrobial resistance is here, causing more severe illness, long stays in hospital and death in cases where antibiotic therapies can no longer treat an infection," said Dr. Yoav Keynan, Scientific Director at NCCID. "This is not a battle healthcare can win alone. Everyone can help by practicing good hygiene, preventing infections, staying up-to-date with vaccinations and having conversations about whether or not an antibiotic is actually needed."

Reports like When Antibiotics Fail highlight current risks and potential future impacts to Canadians. As it stands, 5,400 people die as a direct result of antimicrobial resistance in Canada each year. The Council of Canadian Academies report says if we continue to overuse antibiotics, the rate of resistance is likely to grow to 40% by 2050, with annual deaths upwards of 13,700.
Manitoba AMR Alliance
AMR is affecting Manitobans, causing increased morbidity in our hospitals and among our patients. Approximately 1 in 4 infections in Canada are already resistant to the first line antibiotics used to treat them. AMR is increasing faster than we can develop new drugs and tools to manage infections as effectively as we have done in the past.

Antibiotics and other antimicrobials have saved millions of lives over the past 100 years. Unfortunately, misuse and overuse of these medicines is driving resistance and some infections no longer respond to these drugs.
 
"Antibiotics allow practices like chemotherapy and surgical procedures to be much safer. Yet, 30 per cent of antibiotic prescriptions are either unnecessary or suboptimal. We must change that, "said Dr. Terry Wuerz, infectious diseases specialist and assistant professor at the University of Manitoba.
This year in Manitoba, the newly formed Manitoba AMR Alliance invites healthcare providers in the province to commit to wise antimicrobial use. The campaign promotes antimicrobial stewardship (ASP) by asking Manitoba healthcare providers to take a brief, digital pledge at:
The alliance is giving out enamel pins to the first 1,000 participants so providers can share their commitment and spark conversations about antimicrobial stewardship in day-to-day clinical practice.
The initiative is a collaboration between the NCCID and healthcare leaders around Manitoba. The group is asking Manitoba healthcare providers to sign a pledge committing to antimicrobial stewardship practices in their day-to-day clinical practice.
"There are actions that healthcare professionals can take to promote responsible use, including talking to their patients about when an antibiotic is unnecessary," said Dr. Wuerz. "By joining the Manitoba AMR Alliance, providers will also have access to resources to improve antibiotic prescriptions, and educate their patients about the pros and cons of antibiotic use."
NCCID will have a spokesperson available for interview on Thursday, November 24th. For media requests and interviews, please contact Chris Davis, chris.davis@umanitoba.ca.
– 30 –