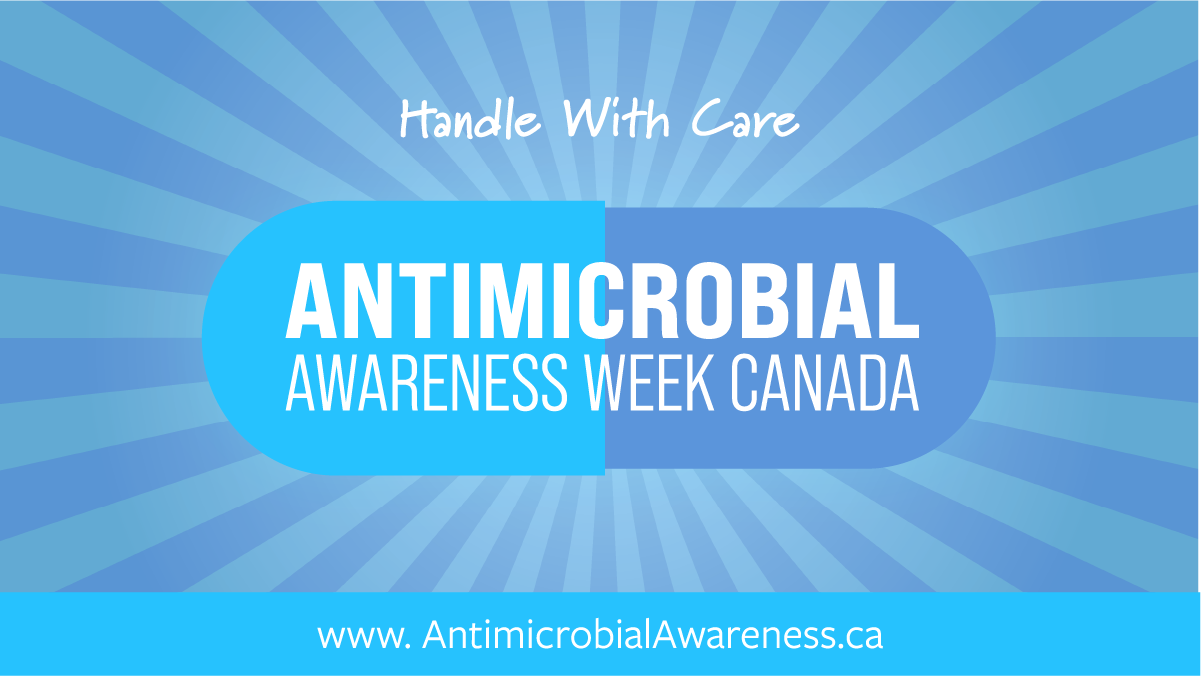 Each year, for World Antimicrobial Awareness Week, the NCCID leads a stakeholder-driven campaign with the aim to increase awareness about antimicrobial resistance and encourage best practices among healthcare practitioners and the public. A central platform for this work is a website, AntimicrobialAwareness.ca, of curated resources and tools to inform and facilitate behaviour change toward more appropriate use of these critical medications, including antibiotics.
The collaborative campaign draws on the expertise of an ever-growing group of leaders working in public health, healthcare, and patient advocacy organizations in different settings, levels and jurisdictions. This informal collective is known as the Network for Coordinated Antimicrobial Resistance Awareness. NCCID works closely with the Public Health Agency of Canada to resource and support virtual monthly meetings of this forum which has run from approximately August through December each year since 2017. In 2022, coordination efforts turned to improve regional representation, including a scan and interviews to identify and engage one or more leads from the province of Quebec and learn more about the availability of tools and resources developed in French.
In preparation for each annual campaign, discussions among Network members help to identify priority issues for Canadian audiences, build alignment on messaging, and identify opportunities to cross-promote events and new knowledge products. Through information exchange, network members also learn about relevant research and evidence-informed AMR awareness-building programs, interventions and strategies. The collaboration extends the reach of several innovators in this space, including Do Bugs Need Drugs?, Antibiotic Wise, and Choosing Wisely Canada, among others. Network members find ways to leverage connections and resources and learn from one another.
Although this collaboration does not solve long-standing gaps and inequitable resourcing of antimicrobial stewardship programs in Canada, it has provided a sustained platform and collegial environment to build on local and regional efforts. Building awareness in Canada about AMR—a complex, slow and 'silent' public health crisis—is uniquely challenging and exceeds the capacity of any one organization. The Network carries an important role, however, changing behaviour in not only human health but veterinary practice, food production and environmental protection requires widespread support from many sectors, and from public health professionals working at all levels.
To support the 2022 collaborative AMR awareness campaign, follow @CentreInfection and share messages and the campaign webpage from November 18-24.
To learn more, visit www.AntimicrobialAwareness.ca or contact nccid@umanitoba.ca