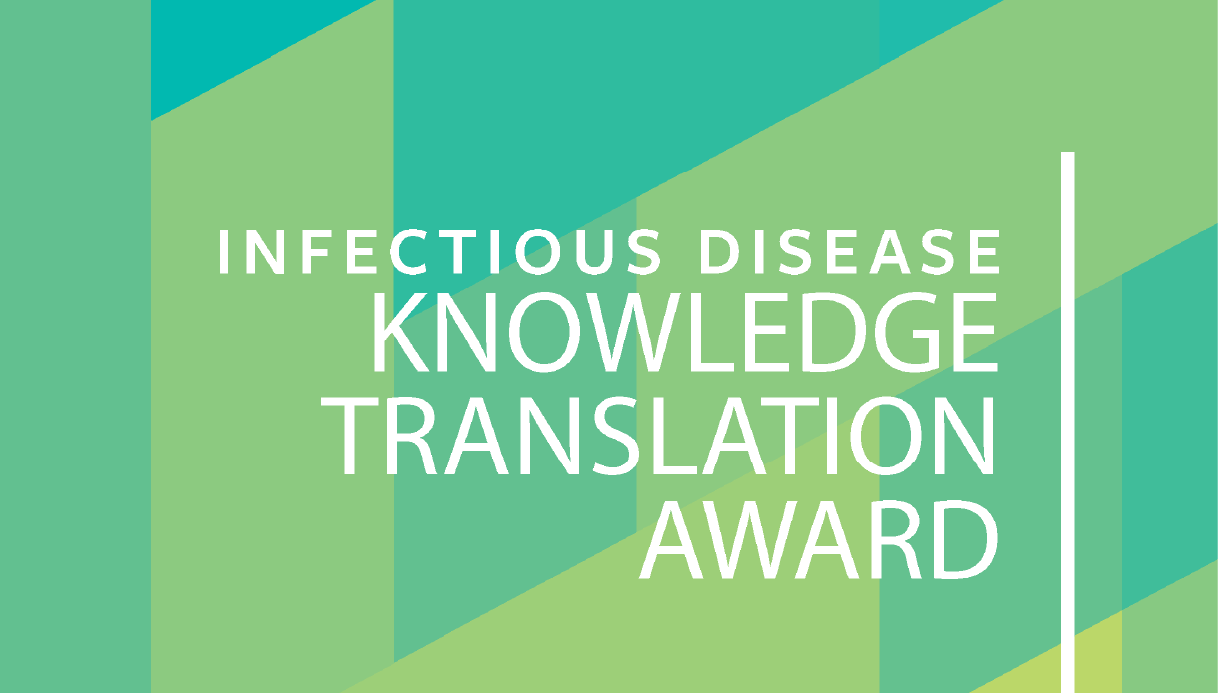 The National Collaborating Centre for Infectious Diseases (NCCID) and the Canadian Foundation for Infectious Diseases (CFID) offer the Infectious Diseases Knowledge Translation Award to encourage student involvement in knowledge translation and health promotion on preventing and controlling infectious diseases.
The awards will be presented to one undergraduate student and one graduate student or clinical trainee annually, in recognition of outstanding knowledge translation or health promotion work done on infectious disease topics for public health audiences. Successful applicants will receive their award during the AMMI Canada /CACMID Annual Conference. Their projects will be posted on the NCCID website. The monetary value of the award is $5,000.
Eligibility
To receive the award, students must:
be eligible to work in Canada
be currently enrolled in a clinical trainee, graduate or undergraduate program with broadly defined relevance to public health at an accredited Canadian university
have completed paid or unpaid knowledge translation work on infectious disease topics for public health audiences
Intellectual property for the work must be eligible for sharing with NCCID and CFID.
Selection Process
The selection committee will include the Senior Program Manager of NCCID as Chair, two members of the CFID Board, and one staff member of NCCID, selected by the Chair. Applications will be assessed according to the following criteria:
Scholarliness of the applicant's work
Potential impact of the applicant's work
Creativity in the knowledge translation strategies used by the applicant
Quality and degree of support of academic supervisor
Graduate/clinical trainee and undergraduate applications will be assessed separately.
Award Timeline
Application deadline: January 13, 2023
Notice to successful recipients: February 21, 2023
Application Guidelines
Your application must include:
This completed application form,
A 1-2 page proposal outlining the knowledge translation project. If the project is available online, a hyperlink can be submitted,
A CV (curriculum vitae),
A cover letter; and
A letter of support from your faculty or academic supervisor that includes confirmation of your current program of study and academic institution.
Please combine all required components and submit only one file.
Condition of Acceptance
Intellectual property for the work must be shareable with NCCID and CFID.
Deadline
Return the completed nomination form and supporting documentation by January 13, 2023, to cfid@researchid.com
If you have questions, please contact Tracy Reed at reed@hhsc.ca