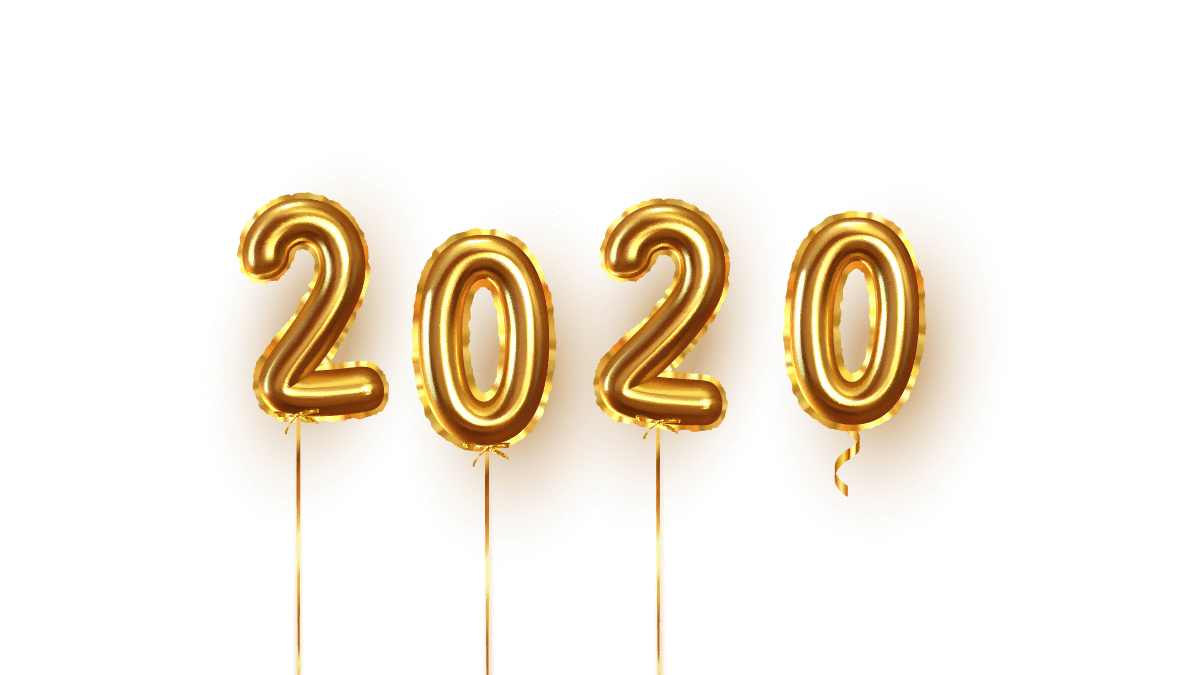 ---
This year marked Canada's first National Day for Truth And Reconciliation.
As many Canadians begin processes of reconciliation and acknowledgement of Canada's residential school system, NCCID staff have begun cultural competency training. This learning will continue through 2021 in hopes of better understanding NCCID's role in reconciliation, as outlined in the Truth and Reconciliation Commission of Canada: Calls to Action.
COVID-19 Variants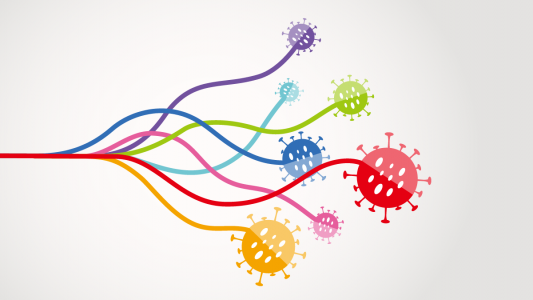 Currently, there have been 4 SARS-CoV-2 Variants of concern (VOC) that have undergone transmission around the world. With help from Toby Le, NCCID continues to update a database of these and other variants under investigation.
Viewed over 21,000 times since early February, this remains a top-performing resource for our Centre.
New Infectious Questions COVID-19 episodes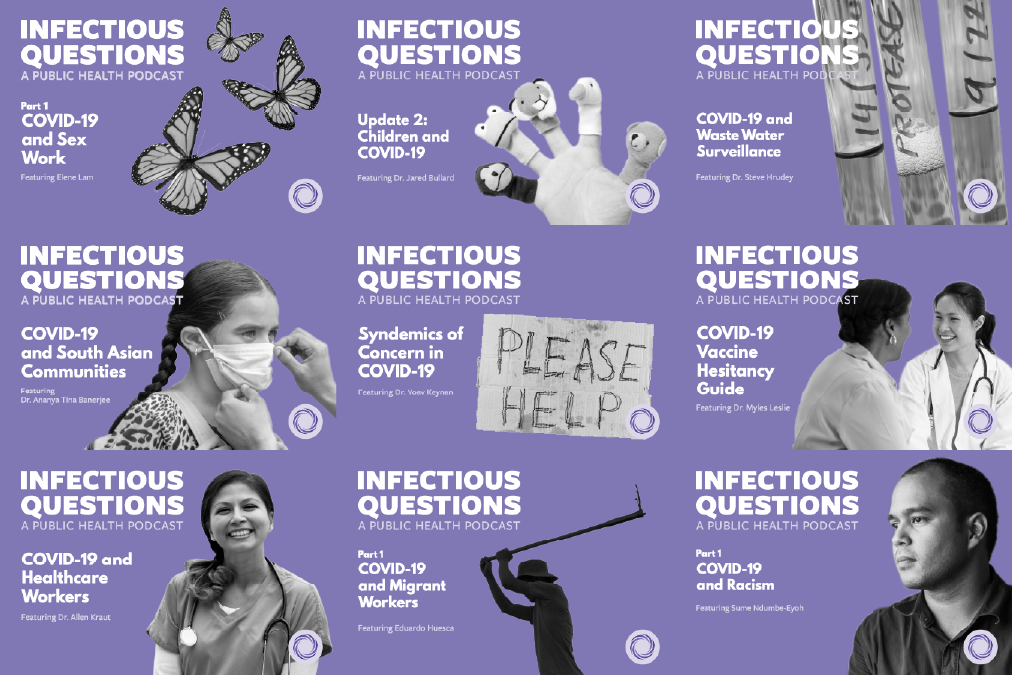 NCCID continued Infectious Questions episodes on the COVID-19 pandemic.
NCCID produced 11 episodes on topics including syndemics of concern, vaccine hesitancy and many community-specific conversations discussing those hit hardest by the pandemic. Thanks to Christopher Bransfield who helped produce many of these new episodes.
Past episodes cover topics of interest, including testing, stigma, the preparedness of various healthcare settings and at-risk populations, public health programming and resources. Since February 2020, the COVID-19-related podcast episodes have been downloaded over 25,000 times.
NCCID worked closely with the Public Health Agency of Canada and other partners on relevant COVID-19 webinars
NCCID presented 16 webinars with Canada's Public Health Agency (PHAC) this year. These webinars were for health care providers (HCPs) on COVID-19 vaccines. Webinars are available, and continue to be developed, on different topics that target experienced vaccine providers, new and returning vaccine providers and public health decision makers. In total, NCCID produced 22 webinars this year with several more scheduled before year-end.
While all webinars focused on COVID-19, we also presented several webinars with other partners including the National Microbiology Laboratory, the University of Calgary and the Canadian Institutes of Health Research.
Click the images below to learn more about some of last year's most popular webinars.
COVID-19 Testing Technologies
This webinar provides health care professionals with the latest COVID-19 testing and testing technologies in Canada.
COVID-19 Variants and Vaccines
This COVID-19 vaccine webinar series focuses on topics that target experienced vaccine providers, new and returning vaccine providers and public health decision makers.
One Infection, Four Continents & Eight Countries
This webinar is on the mental health challenges at the population level and their behavioural response due to COVID-19.
COVID-19 Vaccine Hesitance: Conversations with Primary Care
This webinar addresses a range of approaches primary care physicians can take in conversations with patients to reduce vaccine hesitancy and improve uptake.
NCCID becomes new home to COVID-19 PHAC Modelling Group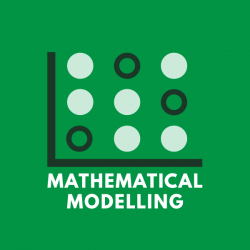 NCCID now hosts the COVID-19 PHAC Modelling Group on NCCID's website. This group was formed in January 2020 and mostly comprises modellers and epidemiologists from the Public Health Risk Sciences Division of the National Microbiology Laboratory (NML), with statisticians, modellers and epidemiologists from other Agency directorates.
The group develops models to support PHAC public health decisions and provides advice to other government departments to support decisions.
Project manager, Harpa Isfeld-Kiely, continues to manage Modelling for Public Health (mod4PH), a multidisciplinary discussion forum of over 200 members to promote greater clarity and understanding of mathematical modelling for public health decision making.
PHAC Models on COVID-19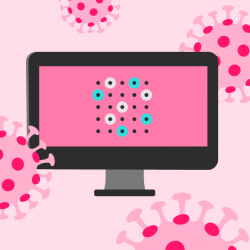 Canada's response to Covid-19 is being guided by data and mathematical modelling. The Public Health Agency of Canada (PHAC) has shared information with Canadians from their COVID-19 modelling work. The results from the data indicate that it is critical and essential to physically distance, detect and isolate cases of COVID-19, identify and quarantine close contacts, and prevent international infection from entering the country. At this phase of the epidemic, efforts are in controlling the epidemic and increasing capacity in health care systems.
Learn more about these models here.
New Resources and Publications
We recently updated our Disease Debriefs to include five vector-borne diseases – Brucellosis, Francisella tularensis, Hantavirus, Powassan Virus, Respiratory Syncytial Virus (RSV). We anticipate that climate change will continue to increase the geographic range of these vectors, potentially putting Canadians at risk for more vector-borne diseases. Thanks to students Beamlak Manyaz, Baneet Brar and Ankita Mehra for their work.
y of other resources. Collaborating with our sister Centres, the National Collaborating Centre for Public Health jointly published two case studies and a summary document as final outputs of the Long-Term Evacuees Project. This suite highlights lessons learned from community-based research, as well as implications for public health responses to long-term evacuations due to natural disasters.
You'll find recently published resources, including papers, infographics, reports, evidence summaries, and case studies in the website's publications section. Click the images below to learn more about some of the year's most popular publications.
Measuring What Counts in the Midst of the COVID-19 Pandemic: Equity Indicators for Public Health
Under the leadership of public health agencies, departments and units across the country, the 2020 responses to COVID-19 in Canada have seen an unprecedented mobilization of funds, human resources and materials. Responses have involved communities and multiple federal, provincial and territorial departments across the country.
Incarceration and Sexually Transmitted and Blood-borne Diseases
Sexually transmitted and blood-borne infection (STBBI) rates have been increasing across Canada, particularly for hepatitis C (HCV), gonorrhea, and syphilis, including the highest rates of congenital syphilis ever reported. STBBI transmission is influenced by social, structural, and environmental factors, and these infections are increasingly associated with substance use, inadequate housing, and a history of incarceration….
Progress on Integrated Antimicrobial Resistance and Antimicrobial Use Surveillance in Canada (2014-2019)
There have been numerous steps taken in Canada to address AMR since the release of these reports. The objective of this project is to assess the progress made towards the recommendations of these reports
Student opportunities and mentorship continued as a major priority for NCCID this year as we saw 12 students join or continue their work with us in 2021. This interactive Kumu relationship map offers a visual representation of NCCID's student network and the work they completed while with us in the past five years.
Understanding COVID-19 Antigen Tests
This document provides a brief description of the Antigen Test. It provides basic information on how this test can be used in the diagnosis and surveillance of a pathogen such as the SARS-CoV-2 virus, the cause of COVID-19 Pandemic.
Rural Immunization Programs Considerations for the Canadian Context
This review of evidence overviews the rural risk profile for COVID-19 and vaccination in rural Canada, and explores factors contributing to success in rural vaccination campaigns and ways to reduce vaccine hesitancy.
Understanding RT-PCR Tests and Results
This document provides a brief description of the Real Time Reverse Transcriptase Polymerase Chain Reaction (RT-PCR) test. It provides basic information on how this molecular biology test is used in laboratories to detect genetic material of a pathogen such as SARS-CO-2 virus, the cause of COVID-19 disease.
Presentations and ConFerences
With Canada-wide travel restrictions and many provinces adopting their own regulations, COVID-19 drastically alerted the format of many public health events and conferences. However, several conferences, including CPHA, Public Health 2021, and FNHMA shifted to a virtual format where NCCID could submit resources and presentations.