Time & Date
Wednesday, April 20th, 2022
11:00 a.m. – 12:00 Central daylight time
Speaker – Dr. Sofia Bartlett, STBBI expert – with an interactive Q&A after the presentation
Learning Outcomes
The webinar is the first of a series that will focus on corrections as a public health setting for sexually transmitted and blood-borne infection (STBBI) testing and care. It will explore evidence for STBBI interventions in corrections, and describe the results of the You Matter Project, in which people who are incarcerated, corrections officers, health care providers, researchers, and representatives from community organizations co-created policies and guidelines for STBBI care in BC Provincial Correctional Centres. Participants will learn about:
The importance of addressing STBBIs in correctional settings
Current evidence for models of care and interventions to enhance STBBI testing and linkage to care in prisons
You Matter Project rationale and methodology
Current best-practice recommendations for provision of culturally-safe and trauma-informed STBBI testing and care in correctional settings in Canada
The presentation is followed by a Q&A session.
Speaker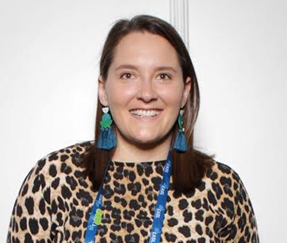 Dr. Sofia Bartlett is the Senior Scientist for Sexually Transmitted and Blood-Borne Infections (STBBIs) at the British Columbia Centre for Disease Control. She completed her PhD in Medicine at the University of New South Wales in Sydney, Australia, then undertook her Postdoctoral Fellowship at University of British Columbia. She is a Co-Investigator with the Canadian Network on Hepatitis C (CanHepC), CIHR Canadian HIV Trials Network (CTN), and the BC Hepatitis Testers Cohort (BC-HTC). She is the lead of the You Matter – Pathways to STBBI Care in Prisons Project, collaborating with people with lived and living experience of incarceration, as well as Correctional Officers and Correctional Health Services, over the last 2 years to complete this transformative project.