Continued, flexible focus on infectious diseases knowledge translation
This year brought exciting endeavours at NCCID – new staff, projects and disease prevalence. Remaining agile, NCCID produced several MPox resources to improve awareness and health outcomes of mpox in Canada. We will start next year with a podcast discussing how to maximize the impact of limited vaccine supply and an accompanying modelling report.
Alongside mpox and the ongoing demand for COVID-19 knowledge, we continue to work in our other project streams – antimicrobial resistance and stewardship, sexually transmitted and blood-borne infections and mathematical modelling.
Deeper, renewed understanding of NCCID's role in reconciliation
Early last year, NCCID staff began learning with Elder Leslie Spillett to deeper our organizational and individual understanding of reconciliation, Canada's colonial history and the continued impact of systems perpetuating harm to Canada's Indigenous Peoples. NCCID hones into more specific, tangible actions outlined in the Truth and Reconciliation Commission of Canada: Calls to Action. This learning will carry on through 2023 as we maintain focus on work that honours our Indigenous communities and partners.
COVID-19 Variants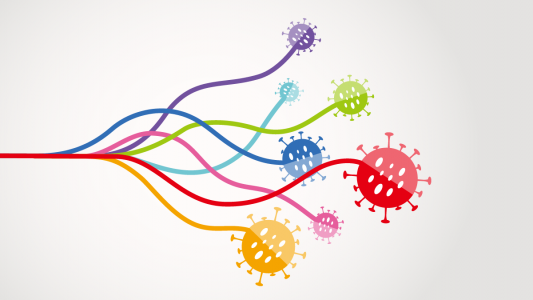 Currently, there have been 5 SARS-CoV-2 Variants of concern (VOC) that have undergone transmission around the world. With help from Toby Le, NCCID updates a database of these and other variants under investigation.
Viewed 19,826 times this year, it remains a top-performing resource for our Centre.
Blastomycosis Debrief and Podcast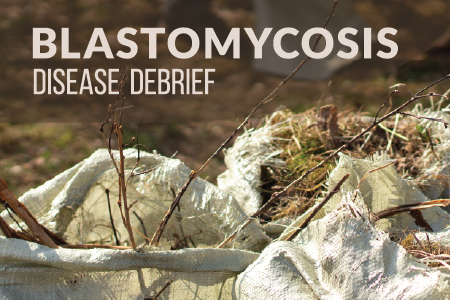 NCCID provides Canadian public health practitioners and clinicians with up-to-date reviews of essential information on prominent infectious diseases for Canadian public health practice.
Last year, Infectious Questions prioritized a series on COVID-19. As we return to other topics of interest, NCCID's Susie Taylor spoke with Dr. Lloyd Douglas, a Sioux Lookout First Nation Health Authority physician. Dr. Douglas discussed the recent outbreaks of blastomycosis in Northwest Ontario and outlined how health practitioners and the general public can respond.
Past COVID-19 episodes cover topics of interest, including testing, stigma, the preparedness of various healthcare settings and at-risk populations, public health programming and resources. Since February 2020, the COVID-19-related podcast episodes have been downloaded over 25,000 times.
NCCID worked closely with the Public Health Agency of Canada and other partners on relevant Mpox webinars
NCCID presented 8 webinars with Canada's Public Health Agency (PHAC) this year. These webinars were for healthcare providers (HCPs). Topics included Mpox (infection prevention and control, diagnostics and expert perspectives), antimicrobial resistance and seasonal influenza. Webinars are available, and continue to be developed, on different topics that target experienced, new and returning healthcare providers and public health decision-makers. In total, NCCID produced 18 webinars this year.
Along with PHAC, we presented webinars with partners including the Canadian Water Network, St. Michaels Hospital, Do Bugs Need Drugs?, BC Centre for Disease Control, Action Hepatitis Canada, University of Alberta, University of Newfoundland and many others. NCCID formed new partnership agreements with Canadian Water Network on interpreting wastewater surveillance data for public health and a new relationship with Inuit Tapiriit Kanatamion co-developing Inuit-specific resources on tuberculosis.
Click the images below to learn more about some of last year's most popular webinars.
mpox (formerly Monkeypox) in Canada: What Clinicians Need to Know
This webinar is for clinicians and public health experts, with the goal of improving awareness of the evolving mpox situation. Experts provide epidemiological and clinical context for the observed mpox infections in Canada.
Demystifying Science Around Wastewater Surveillance Epidemiology
This webinar presents findings from the 2022 Royal Society of Canada policy brief on wastewater surveillance for SARS-CoV-2 RNA in Canada. Discussants elaborate on the application of this scientific method in the Canadian public health landscape.
Waves of Endemicity
This webinar examines how mathematical models have improved our understanding of disease persistence in populations and explores how models of endemicity may be applied to evolving COVID-19.
Structured Stigma in Public Health
This webinar considers existing structured stigma in public health and the consequences that this stigma has had on different communities.
NCCID host to COVID-19 PHAC Modelling Group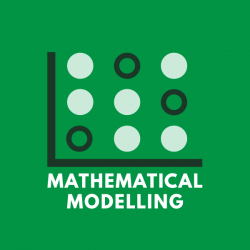 NCCID hosts the COVID-19 PHAC Modelling Group on NCCID's website. This group was formed in January 2020 and mostly comprises modellers and epidemiologists from the Public Health Risk Sciences Division of the National Microbiology Laboratory (NML), with statisticians, modellers and epidemiologists from other Agency directorates.
The group develops models to support PHAC public health decisions and provides advice to other government departments to support decisions.
Project manager, Wendy Xie, now manages Modelling for Public Health (mod4PH), a multidisciplinary discussion forum of over 200 members to promote greater clarity and understanding of mathematical modelling for public health decision-making.
PHAC models on COVID-19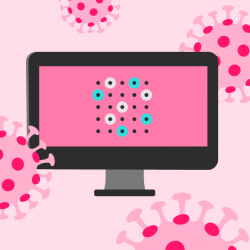 Canada's response to Covid-19 is being guided by data and mathematical modelling. The Public Health Agency of Canada (PHAC) has shared information with Canadians from their COVID-19 modelling work. The results from the data indicate that it is critical and essential to physically distance, detect and isolate cases of COVID-19, identify and quarantine close contacts, and prevent international infection from entering the country. At this phase of the epidemic, efforts are in controlling the epidemic and increasing capacity in healthcare systems.
Learn more about these models here.
---
New Resources and Publications
We published and updated nearly a dozen Disease Debriefs in 2022- Ignatzschineria indicia, Blastomycosis, Bartonella, West Nile Virus, mpox, congenital syphilis, HFMD, RSV and Shigellosis. We anticipate that climate change will continue to increase the geographic range of many of these vectors, potentially putting Canadians at risk for more vector-borne diseases. Thanks to research assistant Shyama Nanayakkara and students Tolani Olanrewaju, Jiayin (Emma) Xie, Meghana Aithal, Christine Yanagawa and Signy Baragar for their work on these resources.
You'll find recently published resources, including papers, infographics, reports, evidence summaries, and case studies in the website's publications section. Click the images below to learn more about some of the year's most popular publications.
Hepatitis A Immunization and High-Risk Populations in Canada and Internationally
This document is intended to be a resource for public health professionals and policy-makers, to identify similarities and differences among hepatitis A policies and immunization criteria in Canada.
Summary of Findings from the 2021 Manitoba Harm Reduction Network Evaluation
This document summarizes key findings from the Manitoba Harm Reduction Network Evaluation. Findings include recommendations for changes to programs and practices that can be made by harm reduction service providers, clinics, and other public health organizations.
How to Properly Dispose of Medications Poster Series
This series of five posters outline the proper disposal techniques for unused, unwanted and expired medications. You can view and download the files below, or order free, physical copies!
Student opportunities and mentorship remained a major priority for NCCID this year as we saw 12 students join or continue their work with us in 2021. This interactive Kumu relationship map offers a visual representation of NCCID's student network and the work they completed while with us in the past five years.
Big Data Basics Infographic
This infographic overviews big data in Public health. It explains basic big data concepts, types of datasets and how public health uses this technology.
The Effects of Climate Change on Vector-Borne Diseases in Canada Comic
This comic provides a brief overview of how climate change can affect the spread and transmission of vector-borne diseases in Canada.
5 Facts about Blastomycosis
This infographic explains how people can get Blastomycosis, its symptoms and treatments.
Presentations and ConFerences
With Canada-wide travel restrictions and many provinces adopting their own regulations, COVID-19 drastically alerted the format of many public health events and conferences, but NCCID staff were able to attend several gatherings, including CPHA, Public Health 2022, North American TB Union, KT Canada, TOPHC, IUPHE and FNHMA.