NCCID's HIV and sexually-transmitted and blood-borne infections (STBBI) projects aim to respond to the recognized need for more strategic, coordinated and integrated approaches in Canada through the translation and exchange of knowledge between researchers, policy-makers and practitioners.
Encouraging coordinated prevention efforts for HIV and STBBIs
NCCID responds to the clear knowledge gaps identified by our network of public health specialists by building partnerships, fostering discussions and sharing knowledge using several communications mediums, from conventional webinars, evidence reviews and case studies to more innovative live streaming videos, social media-based virtual communities and podcasts. Our resources include informative material on the use of new technologies for STBBI testing to develop new program options to reach underserved populations, partner notification strategies, public health approaches for measuring national 90-90-90 estimates for HIV and for responding to syphilis epidemics in urban and rural contexts, and more.
Resources
STBBIs and COVID-19
With ongoing sexually transmitted and blood-borne infection (STBBI) outbreaks across the country and decreased access to STBBI testing and care during the COVID-19 pandemic, NCCID has curated a list of STBBI and harm reduction resources to provide public health and programming information to increase access to STBBI prevention, testing, and care to decrease the burden of STBBIs in Canada.
Reaching Underserved Populations
Leveraging new testing technologies for STBBIS to explore new programmatic options in Canada
New diagnostic technologies for STBBIs can improve timely diagnosis and treatment and expand testing in underserved populations, but they need to be fully integrated in public health systems through contextually and culturally relevant programs. Canada has not shown consistent approval and uptake of new STBBI testing devices and programs. There have been numerous pilot studies but funding has not been sustained. Moving research to equitable and innovative testing practice in Canada requires coordinated and cohesive responses across sectors and jurisdictions, with common understandings of needs, evidence and pathways to success.
To support this process, the National Collaborating Centre for Infectious Diseases (NCCID) is developing a series of knowledge translation products:
A series of four webinars, in partnership with CATIE and REACH 2.0 Reaching the Undiagnosed, that explore new options to expand and diversify testing strategies in Canada.
A Review of Evidence summarizing POCT technologies and devices that are currently used in other countries, on the market, approved or available in Canada, or in the pipeline and their performance.
COMING SOON : A Review of Evidence on acceptability, feasibility and impact of POCT relevant to the Canadian context, and an assessment of programmatic options that have been most successful at reaching underserved populations, particularly in rural and remote communities.
An expert commentary from Dr. Nitika Pant Pai and Dr. Marc Steben describing contextual factors affecting the use of POC technologies in Canada, and ways forward to strengthen uptake.
Public Health Ethics
A case in infectious disease prevention and control
ENGLISH: Jan. 24, 2017. Invited experts: Dr. Nitika Pant Pai and Dr Mohammad Khan
FRENCH: Jan. 31, 2017. Invited expert: Dr. Marc Steben
In these webinars, presented in collaboration with the NCCHPP, participants discussed the evidence and ethics of the use of Point-of-Care testing to expand access to diagnostic technologies for infectious diseases in remote or northern communities.
Exploring Alternative Methods to HIV Testing to Meet Canada's Obligation to UNAIDS 90-90-90 Targets
Meeting proceedings
On April 26, 2018, this session at the Canadian Association for HIV Research annual conference featured new testing technologies and approaches that have the potential to expand HIV testing options in Canada if scaled-up and in order to reach people where they are.
Reaching HIV 90-90-90 Targets
What's next to improve the estimate measurement in Canada?
In April 2017, NCCID held a meeting to discuss the National HIV Cascade measures. Read the summary of the meeting and learn more about provincial and territorial strategies to measure progress toward the HIV 90-90-90 targets, key challenges, lessons learned and next steps to improve measurement process.
Summary of NACI Recommendations for HPV Immunization
A poster for offices and clinics. Print it on two pages or two sides. This poster is currently available only in English. Disponible seulement en version anglaise.
Let us know what you think of this format: nccid@umanitoba.ca
What's the Buzz on PrEP?
In partnership with CATIE, NCCID presented a webinar for a public health audience entitled: What's the BUZZ on PrEP? Why Public Health is listening. The webinar focuses on legal and social contexts and public health implications of gay men's early adoption of pre-exposure prophylaxis (PrEP) for HIV, depicting diverse experiences across Canada. This webinar provides insights for public health practitioners who wish to understand the support occurring in the community and the approaches taken in other jurisdictions – including who gets PrEP, what is the message, how managing programs, what are the implications for planning policy.
Non-Urban, Youth-Oriented HIV/HCV Prevention
The Gender and Health Promotions Studies (GAHPS) Unit called on some local experts in sexual health promotion for youth to help address a gap in evidence-based knowledge relevant for practice in non-urban Canadian settings. Seeking commonality and lessons, GAHPS invited panelists to share examples of promising approaches to STBBI prevention in their communities during this webinar: Thinking Locally / Thinking Nationally: Looking for Synergies for Youth-Oriented HIV and HCV Prevention in Non-Urban Settings Across Canada. NCCID partnered to help engage innovators from various regions and public health audiences for consideration of the practice-based lessons.
Prison Health is Public Health 2022 Report
The 2022 report, "Prison Health is Public Health: The Right to Hepatitis C Prevention, Diagnosis, and Care in Canada's Correctional Settings" details recommendations for federal and provincial/territorial policymakers, prepared by Action Hepatitis Canada.
People who are incarcerated (PWAI) are a priority population for HCV care, as they are 40 times more likely to be exposed to HCV than Canada's general population. The delivery of HCV care to people in correctional settings in Canada is essential to HCV elimination.
Justice-involved people often face barriers to using health care in the community. On release, the negative effects of incarceration on social determinants of health can create further barriers to care. For this reason, incarceration can be a unique opportunity to provide HCV services to justice-involved people, including prevention, screening, early intervention, and treatment programs. Improving HCV care in correctional settings will improve individual and public health outcomes.
---
Harm Reduction
Harm reduction refers to a set of programs and practices that aim to reduce adverse health, social, and economic consequences related to substance use. Harm reduction includes both addressing the determinants of health that increase harms for people who use substances, as well as practical support to reduce risks of sexually transmitted and blood-borne infections. These practical supports do not require abstinence and include: improved access to safe substance use supplies (e.g., clean needles and inhalation equipment, distribution of clean pharmaceutical substances, supervised injection sites, naloxone kit distribution, etc.); supplies for safer sex; and referrals to support services. NCCID's harm reduction work responds to the recognized need for harm reduction policies and services by facilitating the exchange of knowledge between researchers, policymakers, and practitioners. In 2021-2022, for example, the NCCID partnered with the Manitoba Harm Reduction Network to evaluate how the COVID-19 pandemic affected people who use substances and the availability of harm reduction services across Manitoba, and to identify promising practices that can be used in other jurisdictions.
---
Incarceration
NCCID's work in this area aims to explain the linkages between the conditions of incarceration, determinants of health, and STBBI rates in Canadian communities. We also explore different approaches to STBBI detection, treatment, and follow-up in correctional facilities and during transition to community.
Evidence suggests that incarceration is a driver of current STBBI epidemics in Canada. High rates of incarceration, short sentences, and barriers to STBBI prevention, detection, and treatment in Canadian correctional facilities perpetuate the transmission of STBBI. Transitions between corrections and community interrupt public health interventions and worsen determinants of health for people who have experienced incarceration.
An evidence-based approach to STBBI care in corrections has the potential to significantly reduce STBBI prevalence. NCCID's incarceration projects explore how public health can improve outcomes both for people with lived experience of incarceration and their communities.
Incarceration Resources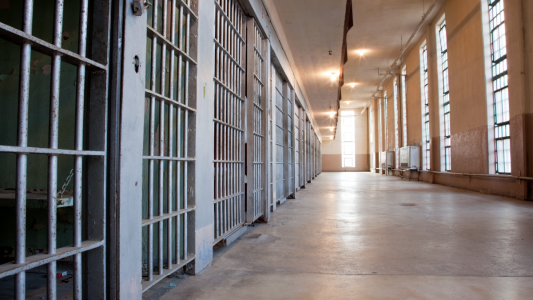 Sexually transmitted and blood-borne infection (STBBI) rates have been increasing across Canada, particularly for hepatitis C (HCV), gonorrhea, and syphilis,…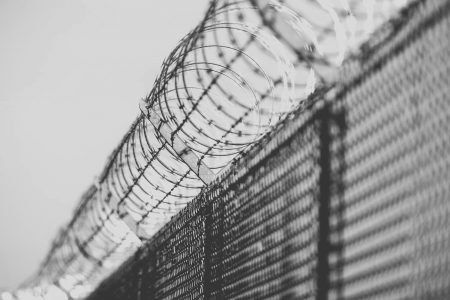 In the current coronavirus (COVID-19) pandemic context, there has been increasing attention to correctional facilities and other congregate settings as…
---