In partnership with

Resources
Presentation Description
Vaccine hesitancy occurs when a person is unsure about the benefits of receiving a vaccine and chooses against it for themselves, their children or their family. It is present in every population and can range from being unsure about one or all recommended vaccines across the lifespan. Vaccine hesitancy can stem from a number of reasons, such as concerns around vaccine benefits, necessity, ability to prevent disease, risks, pain, and safety. It can also be due to common myths and misconceptions around vaccines.
In this webinar, Dr. Sarah Funnell, an Associate Medical Officer of Health with Ottawa Public Health, discusses some of the specific challenges for vaccine uptake amongst First Nations, Inuit and Métis populations, including their negative historic and contemporary experiences with mainstream healthcare systems, health care professionals, and vaccine providers in Canada. This is of particular importance within the current context of COVID-19 and the roll out of a vaccine for this disease.
Learning objectives:
Define the various underlying factors for vaccine hesitancy generally and for First Nations, Inuit and Métis peoples specifically
Examine how colonialism, racism and mistrust challenge vaccine uptake amongst First Nations, Inuit and Métis populations, which directly impacts their health and health outcomes.
Explore interventions for vaccine uptake, including cultural safety, anti-racist practice and trauma-informed care.
Discuss the implications for vaccine hesitancy within the context of COVID-19.
Speaker
Dr. Sarah Minwanimad Funnell is a First Nations Family Physician and Public Health Specialist. Sarah is an Associate Medical Officer of Health at Ottawa Public Health and Director of Indigenous Health within the Department of Family Medicine at Queen's University. Previously Sarah offered Primary Care services for refugees, immigrants, homeless and Indigenous people. Since March 2020, Sarah has directed her attention towards supporting the COVID-19 response and advancing Indigenous Health Medical Education.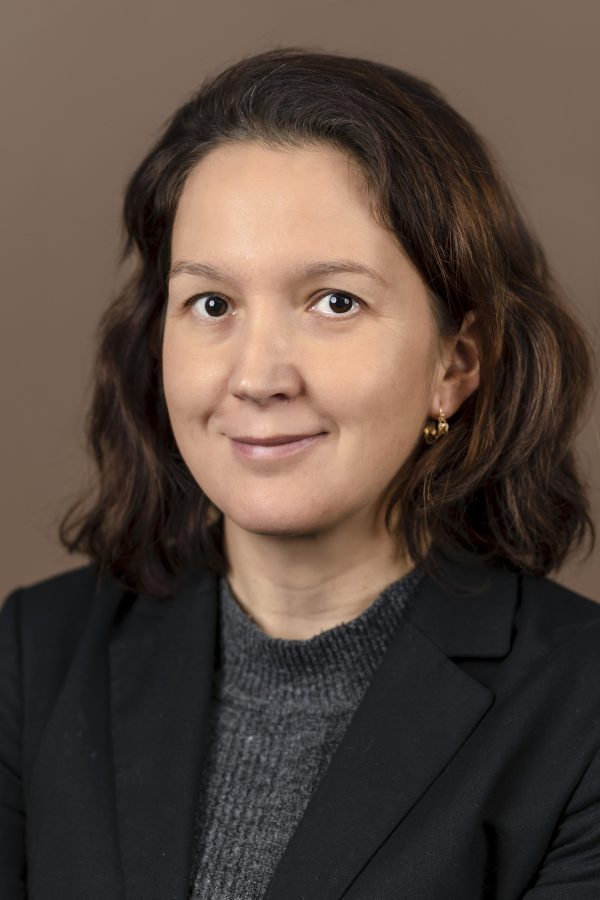 After completing medical school at the University of Ottawa (U of O), Dr. Funnell pursued her dual interests in family medicine and epidemiology through the five-year Public Health and Preventive Medicine Residency Program at U of O. She received her Certification in the College of Family Physicians of Canada (CCFP) in 2015.
Her background is Algonquin and Tuscarora and grew up among the Mississaugas of Alderville First Nation. Sarah is on the Board of Directors of both the Indigenous Physicians Association of Canada and the Board of Directors of the College of Family Physicians of Canada. Sarah is co-Chair of the Indigenous Health Committee at the CFPC and also sits on the Indigenous Health Advisory Committee at the Royal College. She is currently working with both colleges to improve Indigenous Health Curriculum in all residency programs. She is lives in Ottawa with her husband and 3 daughters. In her spare time she speaks to her plants.