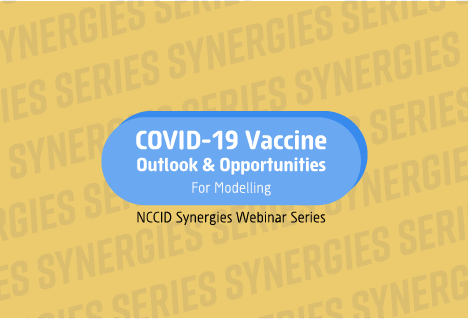 Date: Friday, September 11, 2020
Time: 11:30 a.m. – 12:30 p.m. Central Daylight Time
Join the National Collaborating Centre for Infectious Diseases (NCCID) for another event in our interdisciplinary webinar series: Synergies in Infectious Disease Modelling for Public Health.
The Synergies Series harnesses the knowledge of experts from several disciplines and nations. Collaborators share research evidence, context-based insights, information on data availability, and practical tools to develop better infectious disease models and evidence-based public health policies for the control of infectious diseases. Together, participants raise questions of interest to public health that modelling can contribute to. The series begins with topics on COVID-19, with the potential to grow.
Synopsis
Immunization by vaccine is one of the most successful public health interventions for the prevention and control of both endemic infectious diseases and emerging pathogens. However, the full cycle of vaccine development, from the research phase through distribution and administration in populations, is generally a staged, complicated and expensive endeavour. This becomes even more challenging in the context of a pandemic, since a safe and effective vaccine is needed in the shortest time possible. The COVID-19 pandemic has prompted new interest in how simulation and modelling might fast-track vaccine development. The value of these quantitative approaches could be realized at various stages of vaccine development—from the investigation of pathogen mechanisms in pre-clinical trials to estimation of the effectiveness of individual vaccines. Dialogue with modellers can help identify the greatest needs and opportunities.
Dr. Joanne Langley, CIHR – GlaxoSmithKline Chair in Pediatric Vaccinology and professor in the Faculty of Medicine at Dalhousie University, presents an overview of current vaccine development for COVID-19. Her presentation highlights the biological technologies involved in front-running vaccine candidates, updates on clinical efficacy trials, and potential strategies on vaccine prioritization and allocation for the current pandemic that could be considered in models. Dr. Langley draws from experience as a clinician, in clinical vaccine research and service on several immunization advisory bodies.
Access
Access instructions will be emailed to all registrants and posted on the Eventbrite page prior to the event.
We will be using the Adobe Connect platform for this webinar. In advance of our event, please ensure you download the Adobe Connect App.
Sound Quality! Webinar sound quality is optimal when you use the Adobe Desktop Application (as opposed to the Web Browser Application). You may be prompted to download a plugin prior to opening the application. Upon opening the App, simply copy and paste the webinar access link in the space provided. Enter as a 'Guest' with your full name to enter the room.
We encourage participation through your computer, you will be able to see the presentation slides on your screen and listen to the audio through your computer speakers or headphones.
Please test the compatibility of your computer with Adobe Connect software HERE.
Speaker
Dr. Joanne Langley, MD, MSc (Clinical Epidemiology), RCPSC (Pediatrics, Infectious Diseases)
Professor of Pediatrics and Community Health and Epidemiology, Dalhousie University
CIHR-GSK Chair in Pediatric Vaccinology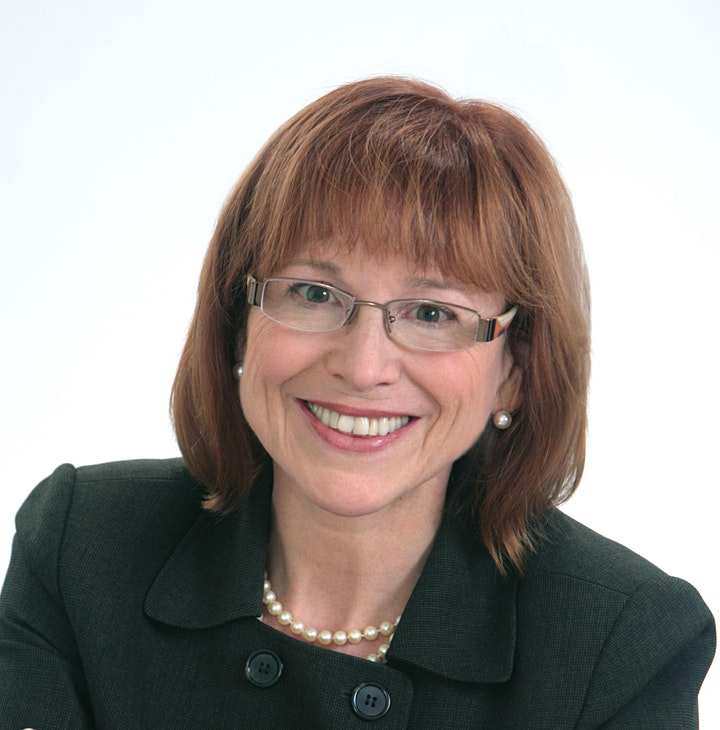 Dr. Langley is a pediatric infectious disease physician in the Department of Pediatrics and is crossappointed in the Department of Community Health and Epidemiology in the Faculty of Medicine. She is based at the IWK Health Centre and the Canadian Centre for Vaccinology. She conducts studies on the prevention of infectious diseases using vaccines, from phase 1 (first in humans) through to efficacy trials (phase 3) and post-marketing studies of how well vaccines work when they are used in immunization programs (phase 4).
These studies are done with collaborators in public health, industry, universities, and non-governmental organizations. Dr. Langley's work also focuses on vaccine policy and evidence-based decision making in immunization programs. She is a member of the COVID-19 Science Expert Panel, and of the Expert Group on Health Systems of the Chief Science Advisor of Canada, and a former member of the Canadian Task Force on Preventive Health Care and Canada's National Advisory Committee on Immunization (Chair, 2007-2011). She is an active investigator in the Canadian Immunization Research Network and leads its Clinical Trials Network (CTN).