Join the National Collaborating Centre for Infectious Diseases (NCCID) for a new, interdisciplinary webinar series!
The Synergies Series harnesses the knowledge of experts from several disciplines and nations. Collaborators share research evidence, context-based insights, information on data availability, and practical tools to develop better infectious disease models and evidence-based public health policies for the control of infectious diseases. Together, participants raise questions of interest to public health that modelling can contribute to.
The series begins with topics on COVID-19, with potential to grow.
Upcoming Webinars
Join us for any or all events in the Synergies Series. Register for upcoming webinars, or save the dates for our works in progress and check back for updates. More details on each webinar appear on Eventbrite registration pages.
After each webinar, join follow-up discussions at Mod4PH—an online discussion forum hosted by the NCCID.
---
More to come!
---
Past Webinars
Friday, September 11, 2020
Registration Closed – Event Details HERE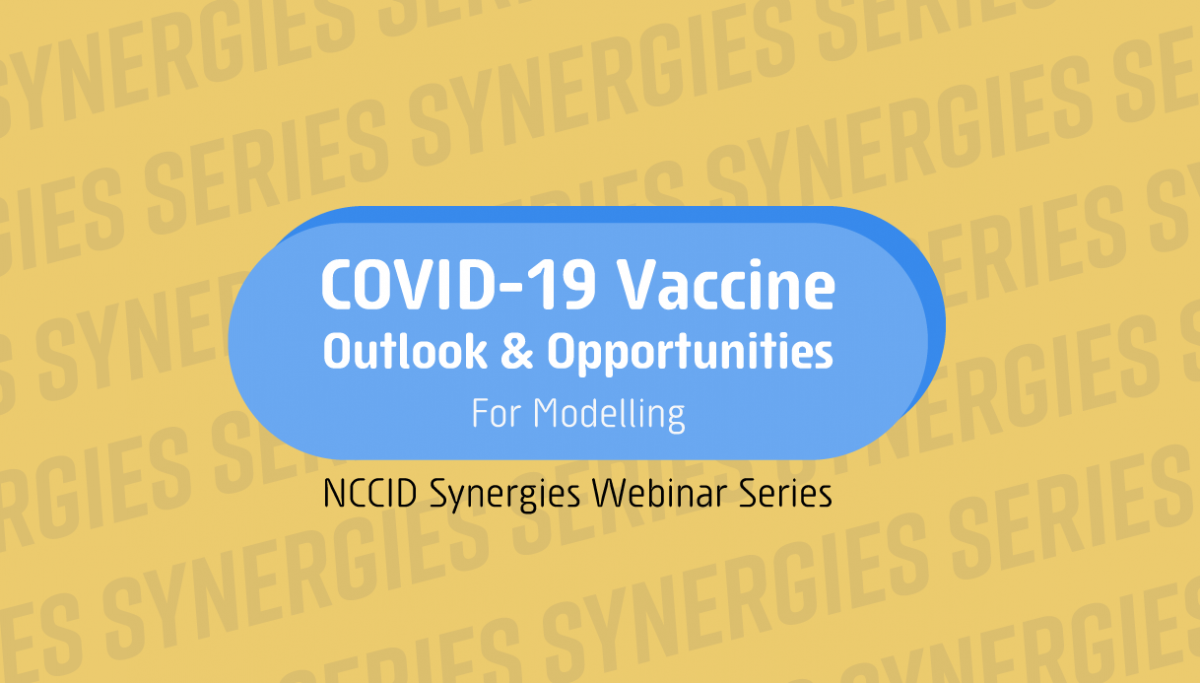 COVID-19 Vaccine Outlook & Opportunities for Modelling
Dr. Joanne Langley, MD, MSc (Clinical Epidemiology), RCPSC (Pediatrics, Infectious Diseases)
Professor of Pediatrics and Community Health and Epidemiology, Dalhousie University
CIHR-GSK Chair in Pediatric Vaccinology
---
Wednesday, August 12, 2020
Registration Closed – Event Details HERE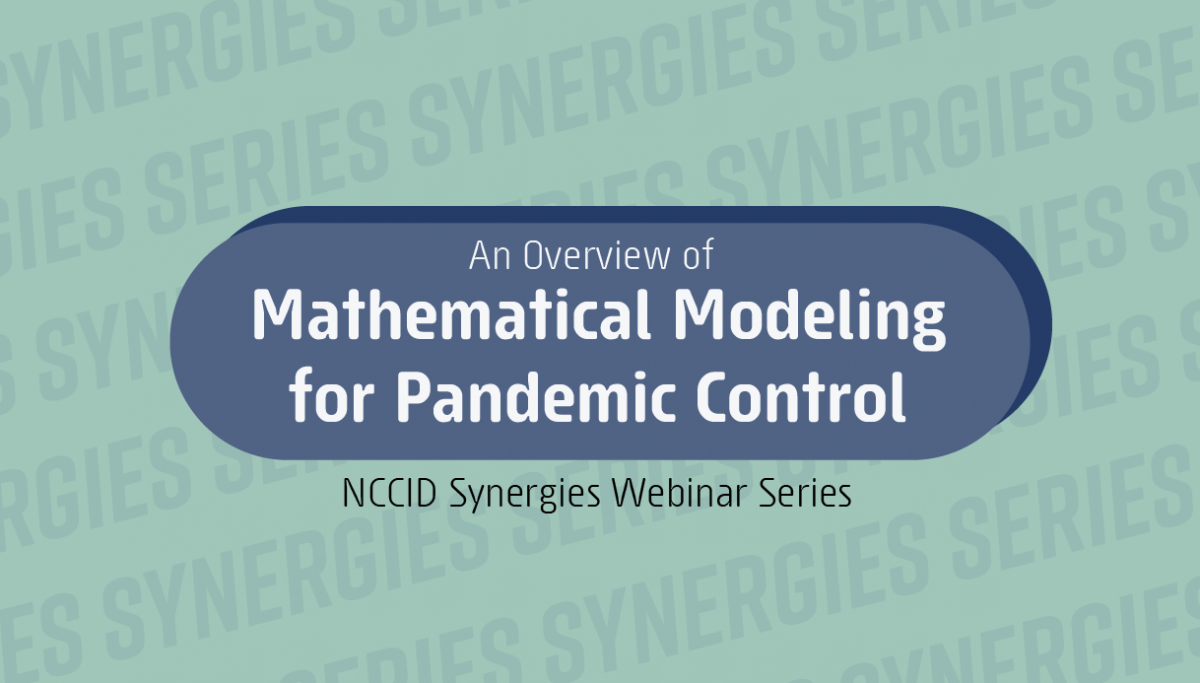 An overview of mathematical modelling for pandemic control
Dr. Ashleigh Tuite, PhD, MPH, MSc
Infectious Disease Epidemiologist and Math Modeller
University of Toronto
Presentation Prepared By
Dr. Amy Greer, BSc, MSc, PhD
Canada Research Chair in Population Disease Modelling
Associate Professor in the Department of Population Medicine at the University of Guelph
---
Wednesday, August 26, 2020
Registration Closed – Event Details and Transcripts HERE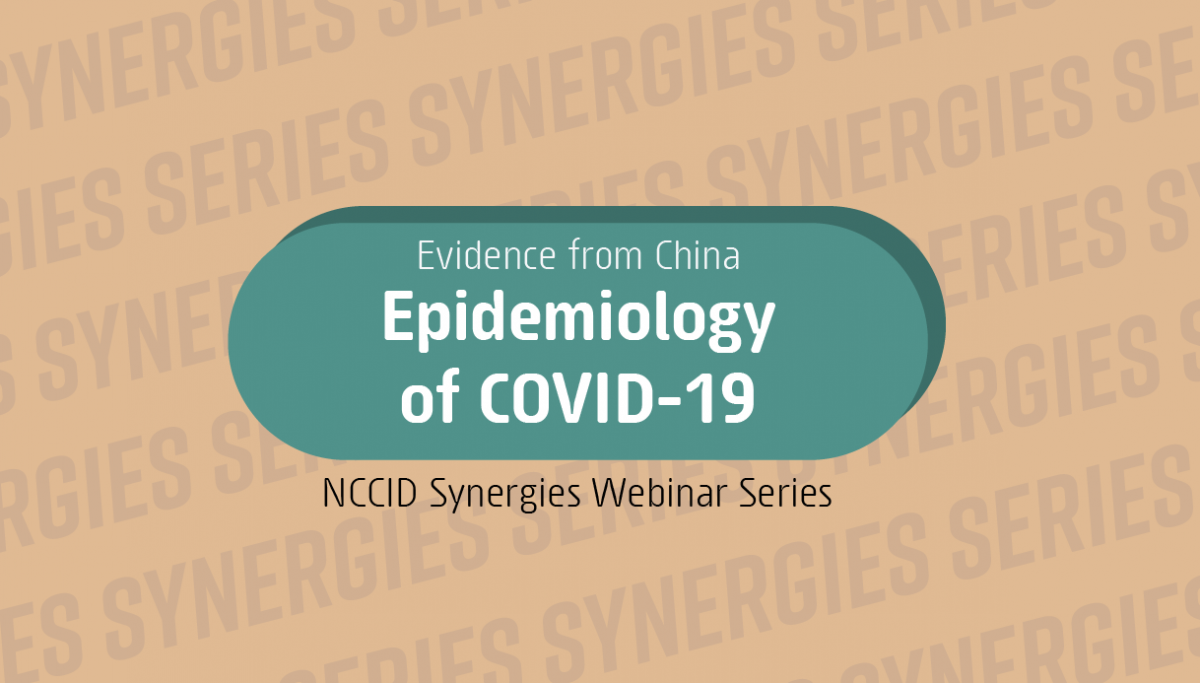 Epidemiology of COVID-19 – Evidence from China
Speaker
Dr. Benjamin Cowling, BSc, PhD, FFPH
Professor and Division Head, Division of Epidemiology and Biostatistics, Hong Kong University
Co-director of the WHO Collaborating Centre for Infectious Disease Epidemiology and Control at the School of Public Health (UHK)
---
Why Synergies?
In the context of a relentless global pandemic, the value of mathematical modelling to support policymakers in managing public health crises has never been more apparent. Models are being used to predict disease burden, simulate mitigation strategies, estimate the cost-effectiveness of interventions, and assess which vaccines to employ in particular populations. Modelling is more widely recognized as a critical resource in pandemic planning and complex decision-making.
But the potential of modelling methods to inform public health decisions won't be fully realized without effective collaboration. In turn, collaboration calls for 1) improving our understanding of the strengths and weaknesses of mathematical models, and 2) creating greater synergy among modellers and public health professionals. Help build synergies–register for a webinar!